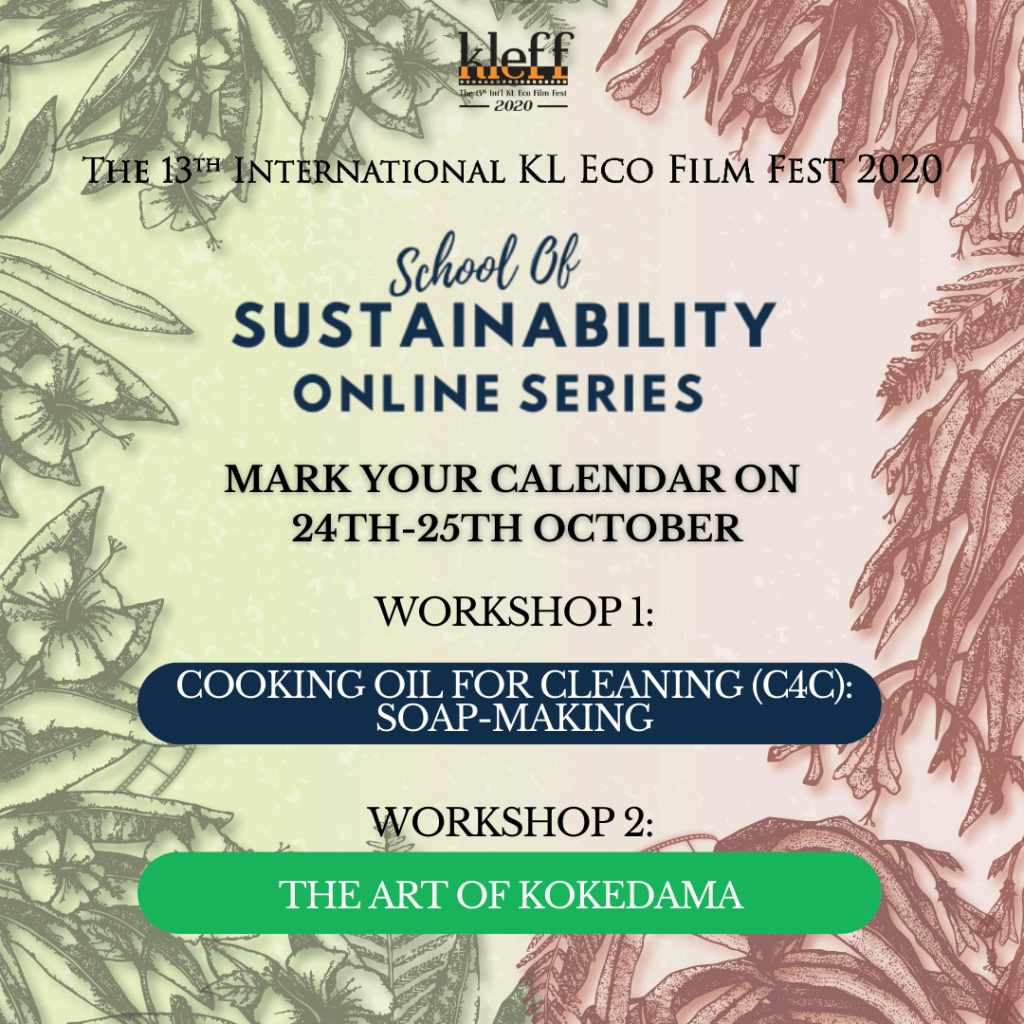 The School of Sustainability (SOS) Online Series brings a variety of educational classes to the public in environmental and sustainability education that adopts fun and interactive practical through virtual learning. SOS touches on topics such as urban farming, community-centric waste management and art with nature.
The core objectives of SOS are:-
To raise awareness on sustainable living.

To encourage more people to adopt green habits in their day-to-day lives.
Cooking Oil for Cleaning (C4C): Soap-making
Registration Coming Soon!
Registration Coming Soon!