Date: 22 October 2020
Time: 8.30 pm – 10.30 pm
With the collaboration between the 13th Kuala Lumpur Eco Film Fest and IGEM, the Award Ceremony will be held virtually for the first time! 
With more exciting and fresh concepts, we are trying to connect everyone, either from different countries, races or even different sides of this world that are limitless and boundless. Our main target is to celebrate the filmmakers' effort to come out with really astonishing and amazing films for us to watch during this pandemic Covid-19.
Voice of Youths: The Truth Behind Starting a Movement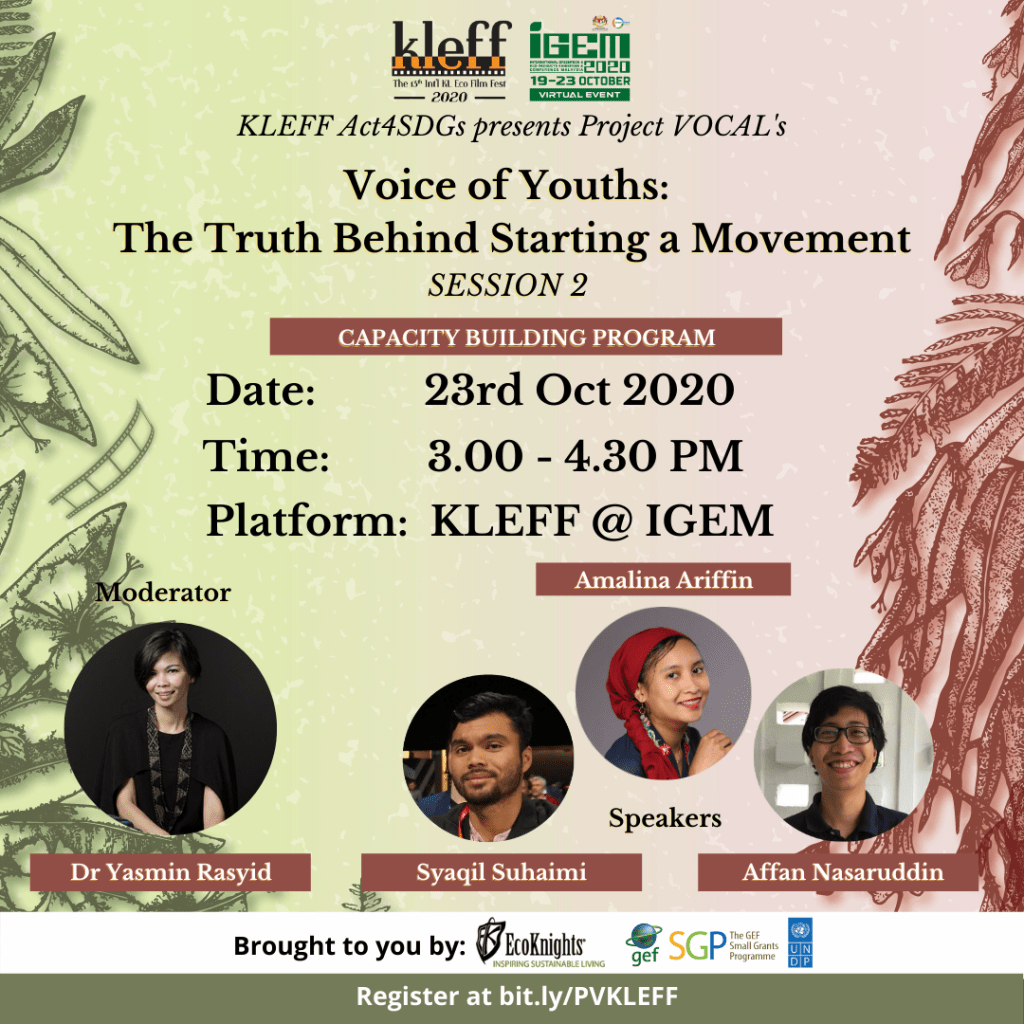 Date: Friday, 23rd October 2020
Time: 3pm – 4.30pm
Platform: International Greentech & Eco Products Exhibition & Conference Malaysia (IGEM) virtual platform, under a pocket event (Act4SDGs) at the 13th International Kuala Lumpur Eco Film Fest (KLEFF)
Introducing Project VOCAL's first digital capacity building program! We have an exciting lineup of speakers for you to share their experiences in starting a movement. In this session, you will learn: 
the truths and realities behind starting your own initiatives

challenges faced, and how to overcome these challenges

how to gain traction and support for a newly established movement. 
In this interactive program, we encourage audience participation so you will get the opportunity to ask questions and contribute to the conversation. 
Stay tuned to find out who we have lined up as speakers. 
You are cordially invited to this event, so share with your friends and keep an eye out for when we open registration!