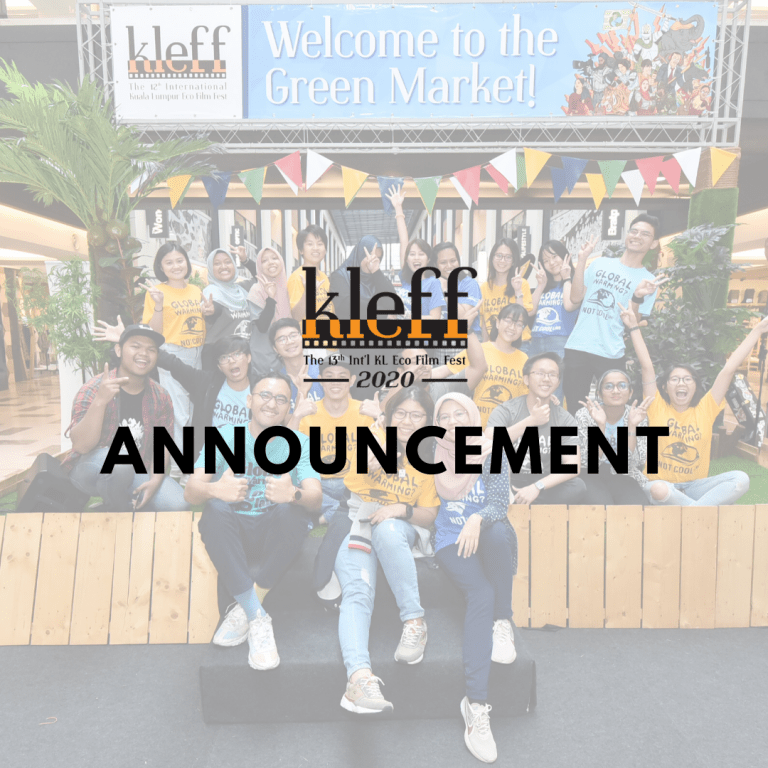 On behalf of EcoKnights and the KLEFF committee, it is with a heavy heart that we have to share the news about the cancellation of the physical edition of the 13th International Kuala Lumpur Eco Film Fest (KLEFF) this coming October (8th – 11th). We were looking forward to materializing yet another gripping film festival for all as the committee has been working hard in the past months amid a global pandemic. 
Clearly, after assessing all aspects of the current situation of Covid-19, we have taken the decision to cease any public engagement for KLEFF till the condition is entirely safe for us to do so. This news is not without a positive turn as we are excited to continue the 13th edition of KLEFF through digital means, including our Film Competition and Film Screening which will be done virtually. The deadline for the film submission has been extended to 19th June 2020. 
As we explore more options and new alternatives to run KLEFF digitally at the best of our capacity, we call for all corporates and fellow long-time partners to take on this journey with us and be part of this movement as part of their CSR – as the call for climate action never stops. The public confidence and partnering support by stakeholders in the last 12 years have been incredible thus far, hence, we are committed to continue working in unison for the digital execution of KLEFF.  
We understand the gravity of the situation for all, especially for those who have submitted their films to us, devoted collaborators, vendors, supporters, and festival goers – we will continue to work hard to bring you the unique festival you love – and honor the stories, experiences, and movement centered around sustainability and our environment to the highest standard.